This time of year everyone jumps on the routines bandwagon. Newspapers, magazines, social media, TV, school pick up lines – everyone is talking about creating fall routines to fix our lives.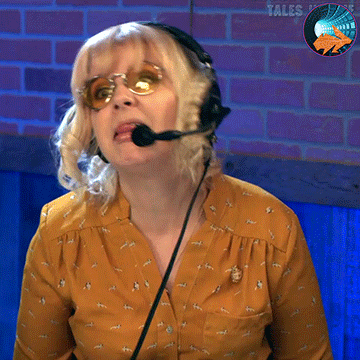 Fixing our lives is an inside job and applying someone else's routine is not the Sustainably Productive way forward. You don't fix internal bleeding with a bandaid. You fix it by getting inside to the root of the issue and stopping the bleeding. This is how Desmond Tutu describes it:
"There comes a point where we need to stop just pulling people out of the river. We need to go upstream and find out why they're falling in."
Around here we go back to the core of who we are – our values.
Values are defined as, "judgement of what is important in life." I would like to build on what Webster has to say here: important in each of our lives today.
Let's talk more about each part.
…Each of our lives…
What is important to me may not be important to you. On the podcast (Episode 19: Routines and Values, which you can listen to here), Genay made a statement that had me sitting straight up in my chair: I do not want to live out of fear.
This is a stake in the ground that she can bounce all ideas off of. A few of my core values are integrity, curiosity, sustainability. These are the benchmarks that I make decisions from. We covered several examples of this on the podcast.
I want to elaborate here the importance of letting your values lead your systems. Let's say for example that you and I were both invited to a party on Friday. For the sake of the discussion, consider that sustainability is a value for me, and a value of yours is friendship.
Knowing that I will be completely drained on Friday evening after a full week of work and life, it does not feel sustainable to me to get myself out the door to interact with a room full of strangers. Now consider that you might be an introvert as well and have had a long, intense week just like me. But your value is friendship so you go to the party to support your friend knowing that supporting her will be fulfilling.
Both scenarios are ok. Neither is good or bad or better than another. This is why values should be considered for each person.
Let's look at the other addition to the definition.
…today.
What is important to you today may change.
It may change once your kids are out of the house. Or when you retire. Or when you go from being single to being married (or vice versa). Or just because you having life experiences and change your mind about your values.
All of that is ok. Again – neither is good or bad or better than another.
Now that we have a better definition of values, let's look at a couple other constructs around routines and values.
Schedules vs Routines
There is a difference between schedules and routines. A schedule indicates that you have committed to do a certain thing at a certain time. But a routine is a group of activities that can serve as a transition to or from a certain part of your day. Here is an example.
My morning routine serves as an on ramp from being in bed to being at my day job. I have several activities like dog walk, breakfast, play Jeopardy via Alexa with Bixby, specific readings, meditation, and my stretches.
This is a routine because none of it is time bound. It just happens between when I put my feet on the floor and when I log into my day job. Of course it needs to be reasonable so I don't get fired, but if I walk the dog at 5:45 am or 6:30 am, it doesn't matter. It is not a schedule.
This provides me with freedom on days I want to do yoga. Class is at 6:00 am. If I had a morning schedule that the dog had to be walked at 6:00 am, I would never be able to do yoga. That is not productive nor sustainable. Instead I just rearrange the activities in my routine into a different order on mornings I want to get to yoga.
Think of time as bumpers, not electrified rails. You have a window of time to get activities done vs. electrocution if you divert any small amount.
Returning to my morning routine example, I know I have between 5:30 am – 9:00 am to complete my routine. Some days I can knock it all out by 7:00 am. Some days I may or may not be stretching while my work computer fires up because it took longer to get my feet on the floor or spent longer on the dog walk. But if I viewed this as a schedule, and 5:40 am – 6:15 am was dog walk window and I did not get started until 5:45 am…
ZAP. Into the electric third rail. These are the things that lead us to ditch habits, feel like a failure, and want to escape our lives.
One more thought on setting yourself up to pair your values and routines.
Ideal Me or Real Me
Honor the Real You that you are today, not the Ideal You of shoulds and dreams. When building routines start where you are, not where the ideal version of you is.
And please, I beg of you – if you only get this one thing as a takeaway from this weekly essay – do not do this with shame. There is no shame in what is the Real You today. Shame and judgement will derail every attempt to link your routines and values.
Maybe the Ideal You has her digital files sorted and organized, photos up to date and backed up, only a few things on her laptop main screen. That is all well and good, but Real You is in the weeds with school aged kids and a full time job where there is management transition. Look at how you can combine values and routines to suit Real You.
That might be deleting 5 old files per week.
Maybe it is spending 15 minutes of each kids' practice time (while you are waiting anyway) deleting old photos you know you don't want to back up.
Real You might be able to just hire someone to handle it for you.
Nowhere in this bulleted list does it say to shame yourself for not being able to keep up with digital clutter. That is not productive, nor sustainable.
Sustainable You Questions
1) What couple activities could you reframe as routine instead of schedule?
2) Are there certain times of day that you feel a transition would help – morning, bed time for kids, bed time for you – these are popular places people address first.
3) Is what you consider "Ideal You" matching up to your values or is that what someone else told you the standard was?